Black Metal, this extreme music genre born in the 80's, happens to be filled with extreme personalities and is definitely fueled by an affirmed rejection of the modern world - or at least of some of its aspects. Therefore, numerous musicians are making strong statements, doomed to sometimes be misunderstood, as they try to justify their artistic approach or personal beliefs.
In this spirit, I have compiled 24 quotes from famous members of the scene which, I believe, depict quite precisely their inspiration sources as well as the various aspects of black metal.
Satyr of Satyricon - 2011 - Picture by Christian Misje

Erik Danielsson of Watain - 2014 - Picture by Vassil

Gaahl - 2014 - Picture by Thomas Kristensen
How I selected these quotes
There are plenty of interviews in which musicians say a lot of interesting things, but Black Metal artists are usually commenting on their releases or on their place in the metal scene, therefore there is almost no "famous quote" that everyone would know of.
The only one I may think of is Gaahl's "Satan" saying but my respect for him and especially for his work in the last years is too high for me to acknowledge it - and therefore I will not put that on any list I might build.
After a lot of reading and comparison, I decided to highlight the most interesting and inspiring sentences from some of the most famous black metal acts. I tried to focus on the parts where the bands were giving details about their motivation, about why they are composing songs in this genre, and about what it means for them.
Basically, as a musician myself, I wanted to share with you the quotes that would be the most interesting for you, in order to propose a way to decipher the ultimate goals of black metal - and why not make you want to spend more time studying it or composing music.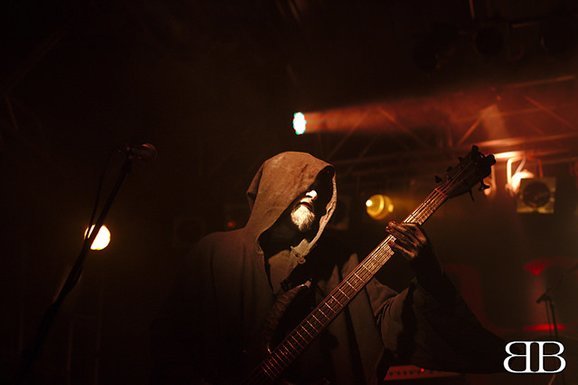 Is this quote list finished ?
Obviously such a list can evolve with time. There are new people making new statements, and I technically cannot be aware of all the sayings of all the bands about this marvelous music genre.
If you have any idea of quotes I could include or of musicians you think I should have featured in the list, just drop a comment below and I may very well consider doing an update in the future.
However, by collecting these little texts I have found out two things about black metal, which may seem obvious but are definitely worth highlighting.
First, even (in)famous artists do not agree on their definition of the genre. In particular, some consider that only satanic lyrics can be called black metal, whereas some others are more, in a way, open-minded. So I want it to be a very proof of the fact that this genre, just like most others, cannot be clustered in a simple five-words definition : it is evolving, and everyone's motivation is different.
However (and this is my second observation), the musicians seem to agree on the fact that black metal is a way to bring to the fore and condemn the materialistic evolution of our society, to the detriment of our secular lore and earth-based beliefs. Although one could say that this reaction is due to the rather blatant lack of spirituality in our modern world, I would think that black metal artists are also trying to stray away from conformism, thereby creating some kind of musical elitism.
So maybe, in a way, this quotes list is self-explanatory and self-sufficient.