Black Metal is a genre for which concept is often as important as music.
If Satanism and misanthropy have probably been some of the first subjects it dealt with, there is a growing trend of pagan Black Metal bands whose lyrics or appearance refer to local folklore and legends. Amongst those, some have decided to focus on the Middle-Ages period, either creating a mystic world filled with castles and knights, or trying to conjure a historically-correct picture based on authentic medieval texts.
Being very sensitive to these themes (which may not be surprising if you already know the music I'm doing with Askrinn), I decided to put together a list of some of my favorite Medieval Black Metal albums.
For this purpose, since I didn't want to build a close-minded list that would only reflect my personal tastes, I asked Cervantes and Aldébaran of the rising French Medieval Black Metal band Darkenhöld to join me in writing this article - and for that I would like to thank them for their time.
So, I do hope and believe you will find some killer albums below. If you have any suggestion, please feel free to leave a comment below to let us know what band of this medieval-themed subgenre you like the most - or which is missing!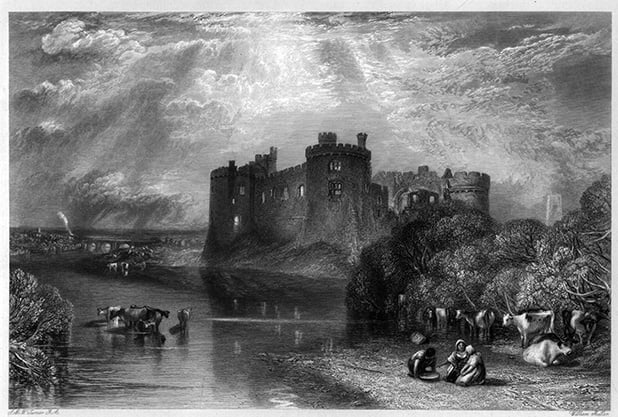 Selection by Cervantes (Darkenhöld)
Abigor - Verwüstung - Invoke The Dark Age (1994)
Since the beginning, Abigor shapes a dark work giving off different coal-black panaches following a path of integrity and inflexible inspiration, but we can notice that the early years seem devoted to the medieval times.
And so is the first opus of the Austrian horde, a pure masterpiece of Black Metal paying some tribute to Euronymous in its booklet. Verwüstung - Invoke the Dark Age appends a peremptory seal: possessed howlings from Silenius (also known as Summoning member), the highly personal guitars of Peter carving complex and venomous furrows of epic shards, telluric and spectacular drums dominated by the tremendous Thomas.... But this ferocious trident also reveals here some medieval jewels as it engraves clever acoustic passages, shooting vibrant guitar chorus, epic themes and some keyboards parts.
"Verwüstung' unveils three knights offering accomplished pieces of a very dynamic Black Metal, mastering rhythm changes and relevant breaks, combining furious blasts and riffs with celestial chorus, heavy and crude assaults with acoustic landscapes, and still the flayed vocals of Silenius to lead the way. Before the short but fabulous epic jaunt of Orkblut and the monumental Nachthymen, Abigor shook the early days of Black Metal with this Medieval Black diamond.
A creative, personal and inspired opus which brought its contribution to the raising Black Metal pantheon.
Website: http://www.abigor.at
Godkiller - The Rebirth of the Middle Ages (1996)
The solo project Godkiller came to this world in the lush and wealthy ground of Monaco. A paradise for millionaire seems to be a very unusual forge when we speak about hammering the Medieval Black Metal iron, but let's start to destroy the prejudice: The Rebirth of the Middle Ages remained as an unique recording for Godkiller, as the following albums showed radical changes, but these twenty two minutes composed by the young Duke Satanaël deserve attention and respect.
Despite the childish lyrics and a vision of medieval times which deals with a distorted fantasy and lexicology, this EP develops uncommon charms, supported by surprising musical writing qualities: theses riding and scraping riffs erect memorable melodies, the keyboards ornament the scenes with epic and visual colors, and the immersion won't suffer from the settings of the drum-machine, which provides very acceptable sounds and delivers a convincing score.
The real enemy for sensitive hearing could be the screaming and throbbing vocals of Duke Satanaël, sometimes choked, but showing a real passion. But with this Rebirth of the Middle Ages, Duke Satanaël carries us off to Black Metal landscapes strewn with proud compositions and sounds the charge with four determined and mature songs: a speedy and catchy Black Metal knowing how to use relevant epic guitar chorus, heady and savage riffs, some acoustic interludes and declaimed clean vocals, majestic keyboards, varied breaks and many rhythm changes highlighting the journey through these old times.
A very well-composed EP every Medieval Black Metal enthusiast should listen to, as I still do almost twenty years after I bought it.
Website: http://www.godkiller.net
Aorlhac - A la Croisée des Vents (2008)
From the glorious land of the Auvergne, France, comes Aorlhac. Spinning out French lyrics which skim a vast period from the 9th century to the modern times (18th century in this opus), Aorlhac yet asserts itself as a representative of a proud and substantial Black Metal.
The composition work is exemplary, wealthy and mature, never boring, and the songs wage war against mediocrity with great guitars exuding rebellious and virulent riffs, tuneful melodies and even some heavy metal patterns. Good acoustic interventions and war choirs invite themselves at crucial moments and give more medieval depth to this short and inspired opus, shrouded in a real soul cloth, guided by the bestial vocals of Spellbound and the organic, bustling and belligerent drums of NKS.
It's difficult here not to be caught by these black winds and the ancestral splendors they pass through, telling us old stories and mysterious legends! With "A la Croisée des Vents', its first opus, Aorlhac unveils a great talent and makes you raise your fist in the air, bang your head and strike up the epic chorus of guitars and federating chants picturing heroic scenes, castles, ruins and savage landscapes.
An opus made of passion, linked to an awe-inspiring ground. A brilliant entrance in the thrilling circle of Medieval Black Metal masters.
Website: http://www.facebook.com/Aorlhac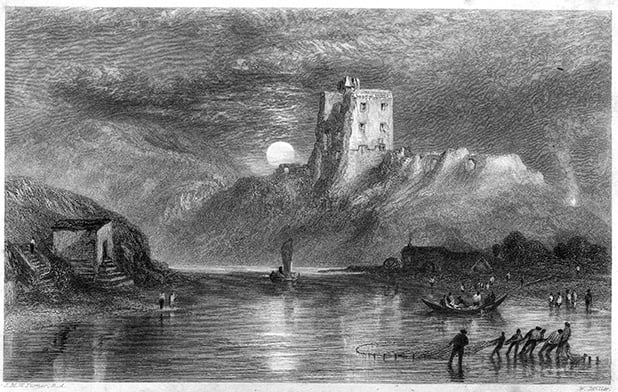 Selection by Aldébaran (Darkenhöld)
Ysengrin - Liber Hermetis (2015)
It's never easy to talk about a band you took part of in the past, but I will try to be the most objective possible about this project in which I've recorded guitars and synths for the second full length album To Endotaton. Why? Simply because I think this album, Liber Hermetis (I don't appear in this one) deserves more attention than it has for the moment. Ysengrin emerged recently after years passed in the French subterranean black/death occult scene along with Borgia (RIP) and some other acts. After some demos (gathered in Alchimete released on Nuclear War Now too) and a split album with the latter, Ysengrin offers here its first real full length recorded in a professional studio: Rozenkrantz studio, the same as the two first cult Peste Noire albums La Sanie des Siècles/Folfuck Folie. The production here really fits the medieval vibes of this album, at the same time ancient, dirty but still well-defined.
The project of the mastermind Guido and its "Guilde de la Malebeste" is composed in this opus of Fureiss (Celestia) and Aboth (Darkenhöld) as well as guest musicians, Marco De Rosa (A Forest, Darkness) and Kalevi (ex-Bloody Sign, Chaos Echoes).
Guido is really erudite and he knows his subject for real.
I will not make a precise description of each song but I can recommend you this album if you want some fresh medieval occult, arcane mysterious music that always keeps an original touch thanks to some exotic parts as well as some thrash, doom or heavy elements that don't turn into a messy hybrid magma but on the contrary reinforce the strong personality of this unique entity that is Ysengrin. A name to remember.
Website: http://www.facebook.com/ysengrin.official
Absconditus - Kατάβασις (2015)
After a brilliant full album Ecclesia, two members of the band Borgia decided to split up and then create a new project that is called Absconditus; the narrator/vocalist Geraud De La Varenne is not part of this new combo anymore but remains their guitarist and drummer (Charles d'Ocres and Gilles de la Carnade). We immediately recognize that particular style that we loved in their former band, this really unique Historicist Occult Metal that is very well transcribed by the original riffs of the guitarist Charles d'Ocres (aka Loxias).
I recommend especially the song Elegeia that in my opinion sums up well this gorgeous opus. Enter their underground labyrinth made of bewitching guitar lines and chaotic drums.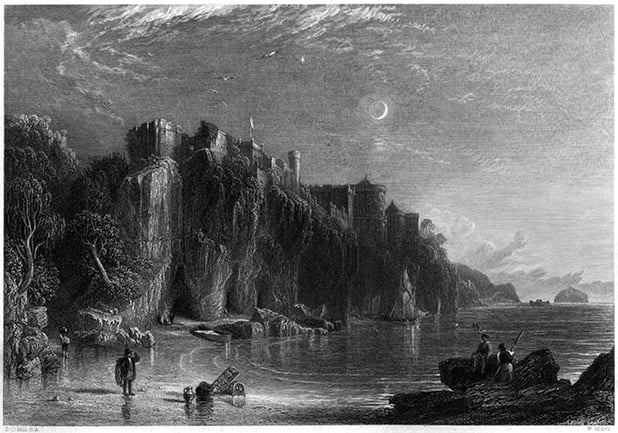 Selection by Valenten (Askrinn)
I take the quill again to share with you my own list.
Árstíðir lífsins - Jötunheima dolgferð (2010)
This happens to be the debut album of Árstíðir lífsins, an Icelandic/German band currently signed by Ván Records.
It is for sure not an easy band to listen to. You will probably need a few plays before you can grab all the sonic details of their tracks. There are very intense Black Metal parts - there are viola-driven ambient parts with Viking-like clean choirs… well there is a lot of everything! Consequently, the sound is very complex.
The songs are not designed like melodic hymns, but more like historically-correct stories related to the settlements of medieval Iceland. Árstíðir lífsins is a band which pays attention to details - even the lyrics are carefully crafted (in Old Icelandic), far from the usual clichés of the "great Viking warriors"… and you can feel it in the music.
The composition is very efficient and the modern production clearly empowers it. All the recording process seems to be very well controlled, although with a raw Icelandic touch which is highly enjoyable.
In the end, it is an album that sounds true and authentic.
Website: http://www.arstidirlifsins.net
Délétère - Les heures de la Peste (2015)
Imagine the plague. The Black Death, which probably killed more than 100 million people in the medieval Europe of the 14th century.
That is what Délétère's album is all about. And it is shockingly successful at spreading the pain feelings and the horrible disease with its sounds.
The band comes from Quebec, and you can feel it in the music. There is definitely an atmospheric influence à la Sombres Forêts. But the album sounds much more twisted, much darker. The guitars are heavily distorted, almost muddy sometimes, but the melody is often highlighted by an additional higher-pitched guitar, so it feels quite raw but never messy.
Although the plague during medieval times might seem a bit cliché for a Black Metal album, Délétère provides us some solid music with a great ambiance and nauseous yet well-written lyrics. A great release by Sepulchral Productions.
Website: http://www.facebook.com/deletereofficial/
Ancient Rites - Dim Carcosa (2001)
Ancient Rites is a metal band that is immediately recognizable when you hear it, because of both its rather unique sound as well as the characteristic voice of the singer Gunther Theys.
This album is a bit eclectic. As usual with this band, keyboards are used a lot and the musical approach is truly melodic, almost folk metal-like. But Ancient Rites is an old band (active since 1988), whose roots are clearly delving into Black Metal.
However I selected it for this list mostly because of the lyrics. Indeed, most of the songs are sincere praises to the medieval Europa. One of them deals with the famous slaughter of Lindisfarne, the monastery in Northumbria attacked by the Vikings in 793. Another one, entitled …and the Horns Called for War, is focusing on the battles in which the Francs, led by their Emperor Charlemagne, were involved back in the 9th century.
In the end, it is a good album which you should listen to, even if you're at first looking for a more extreme Black Metal sound.
Website: http://www.ancientrites.be
Menhir - Thuringia (1999)
I faced some hesitation when adding Menhir to this list. I really dig this band, but many songs are really at the limit between (pagan) Black Metal and folk metal. In fact, the sound is heavy, but the melodies are pretty lively and folk-sounding (just like in this other song dealing with the Battle of the Unstrut River which opposed the Thuringii and the Merovingians in the 6th century).
In the end, I opted for including it. For sure there are a few clean vocals passages which may remind you a bit of Isengard, the side project of Fenriz (Darkthrone's drummer), or of more traditional so-called viking metal. But these epic down-tempo parts are placed between pounding bass drum-driven guitar riffs which definitely are Black Metal.
The album dates back from 1999 and in my opinion really belongs to the nineties sound. The atmosphere is evocative; the guttural vocals match the lyrics inspired by the Germanic mythology. They indeed deal with different subjects, but it seems clear that the old traditions and beliefs are somehow always present. Hence the song Einherjer (the Einherjar were roughly the warriors of Odin, fallen on the battlefield and brought to Odin's Hall by the Valkyries) or Das kleine Volk (The Little People, which is a famous circumlocution for the "Elves").
This results in a very solid and lively album, which feels like a hymn to Medieval Black Metal.
Darkenhöld - A Passage To The Towers (2010)
After the quality list above made by some of the musicians of Darkenhöld, I thought it would be a good idea to include one of their albums. Actually, I got the idea to write this article while listening to their latest CD (Castellum), so it would be a shame not to feature them.
Look at the album's artwork: it's exactly what you hear in the songs. The medieval-themed lyrics suggest an ancient universe filled with castles in ruins and forgotten legends, heavily connected with the earthly concepts of old stones and of magical creatures living in the underground.
The diverse guitar riffs, supported by some interesting drumming patterns as well as efficient screams, help building an atmosphere of mystery. The music is quite intense (like what you logically expect from a serious Black Metal band), but it can in some parts become more atmospheric (think of acoustic guitar arpeggios or of poignant Summoning-like ambient layers), both of which producing a very evocative result.
An interesting album which, although released rather recently, clearly is a great example of what Medieval Black Metal should be.
Website: http://darkenhold.bandcamp.com
If you want to go further…
Obviously, this selection of 10 Medieval Black Metal albums is more to be seen like a suggestion of music rather than an exhaustive list. Some bands had to be taken out, for the sake of having a consistent article.
Sometimes, the music was too close to folk metal, so we would not keep it. I am thinking here of some Skyforger albums, which almost made it to the final selection (even if Kauja Pie Saules is pretty heavy).
Sometimes, the music and the global band image were both medieval-influenced, but the lyrics were not exactly what one would expect on a Medieval Black Metal list. Just like Summoning, which is referring to Tolkien's work and is therefore dealing with purely fictional fantasy themes.
Sometimes, we simply had to make a choice and couldn't include all the bands we might have wanted.
However, in case you want to go further and listen to more music in this historical subgenre, you may want to check out some of the following bands:
Ad Extirpenda (Cathartic - Thanks Bob for the suggestion)
Aorlhac (La Cité des Vents)
Bal Sagoth (Black Moon Broods Over Lemuria, Starfire Burning Upon the Ice-Veiled Throne of Ultima Thule)
Burzum (Burzum)
Desaster (A Touch of Medieval Darkness - thank you Seigneur Xov for the suggestion)
Dimmu Borgir (For All Tid, Stormblast)
Elffor
Epic (Of Tears and Blood… - thanks to Laurent, a reader, for the suggestion)
Evol (Saga of the Horned King, Ancient Abbey)
Forest of Souls (War and Poetry)
Grabesmond (Mordenheim)
Hades (older albums)
Hirilorn (A Hymn to the Ancient Souls)
Mattutina Noctem (Anima Meam)
Mortiis (Keiser av en Dimension Ukjent)
Nazgul (De Expugnatione Elfmuth)
Nerthus
Obsequiae (especially their "Aria Of Vernal Tombs' album)
Peste Noire (La Sanie des Siècles, Folfuck Folie, Ballade Cuntre Lenemi Francor)
Primordial (early albums)
Saor
Satyricon (Dark Medieval Times, Shadowthrone)
Schattenvald (IV)
Sühnopfer
Summoning (Lugburz, Stronghold)
Tormentor (Anno Domini)
Troll (Drep de Kristine)
Utumno (Syn Av Ei Ukjend Tid)
Wallachia
Winterfylleth
Wongraven (Fjelltronen)
Should there be more Medieval Black Metal?
While building this list, I ended up reading a lot of lyrics and researching information about bands I had never listened to. I quickly realized that there were not as many bands as I thought dealing with medieval topics.
As I implied previously in my article about Pagan Black Metal, Black Metal is a genre which seems inherently fit for evoking ancient history or pagan beliefs. Somehow, through this music, it is easy to delve into obscure traditions and legends, and to bring back to life the world as it was ten centuries ago.
However, if many bands draw inspiration from the Celtic and Vikings Nature-related religions, not many bands actually focus on the medieval times (and its chivalry context as we know in Europe). So there are a lot of fascinating stories from the Middle-Ages which are still to be mentioned by Black Metal bands, and I am eagerly waiting for concept-albums telling us about the Song of Roland and the Battle of Roncevaux, or even of medieval Far East countries - as the possibilities are literally endless.
So, which of the those albums did you prefer? Which ones did you already know? Just leave us a quick comment below to let us know your point of view - thank you!