Every year, it is a little bit of a ritual to do a Best of The Year albums list. I have to admit I usually enjoy these articles, as they are often a way to know what albums you missed, to remind you of things you wanted to give a listen to.
And more importantly, they are a great way to discover new bands and artists, aren't they ?
That's why instead of doing a pure Best of 2014 metal albums, I have chosen to select albums which I think you should check out. Maybe not the best ones - as it may somehow discard very quickly the newest bands if we take into account the production level - but the ones I believed to be the most interesting. This choice was very hard, so I decided to focus on the black metal ones (with a rather wide definition of the genre).
Before you start : Once you've finished reading this list, I'd love to know if you agree with my selection, and also what would be your own list ! So just leave me a comment and I will check out all the bands you mention. Promised.
Tekeli-Li by The Great Old Ones
Genre : Black Metal with doom and post-metal influences
Website : thegreatoldonesband.com
Definitely one of my favorite albums of the year. I discovered it randomly, probably thanks to a review on a webzine.
The design of the packaging is absolutely marvelous and quite uncommon. It matches perfectly the concept, actually : indeed, the album is based on the famous "At the Mountains of Madness" novella written in 1931 by H.P. Lovecraft.
The music itself is truly powerful, evocative and ritualistic. The lovecraftian horror becomes palpable, even more than in the book. A very strong album.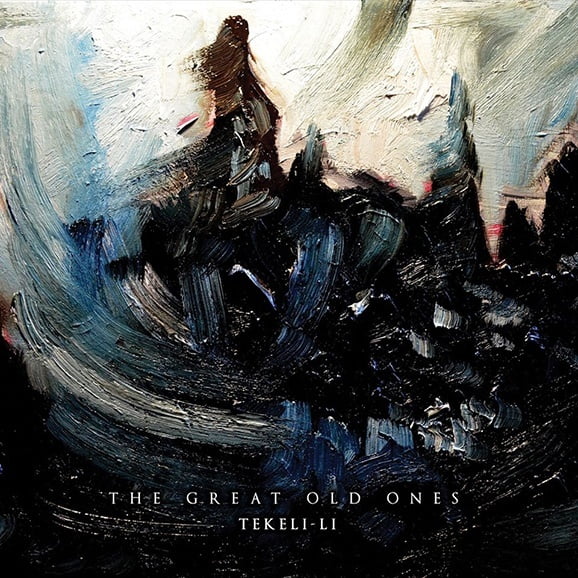 Massive Cauldron of Chaos by 1349
Genre : True Norwegian Black Metal
Website : legion1349.com
I guess 1349 is a band that doesn't need any kind of introduction, but for some reasons I had only been listening to them moderately, maybe once every two months.
Yet, I got hooked when I received in my mailbox a newsletter which linked me to their killer music video of "Slaves", a track from this new album. I absolutely enjoyed their location choice, and the fact that the video was well produced without looking mainstream. It was the kind of video clip I was expecting from a black metal band.
The music itself is truly solid. There are some very nice compositions. This is true black metal, with pretty fast blast beats, yet the production is good and the instruments can all be heard very clearly. To be noted, the presence of beautiful solos on several tracks.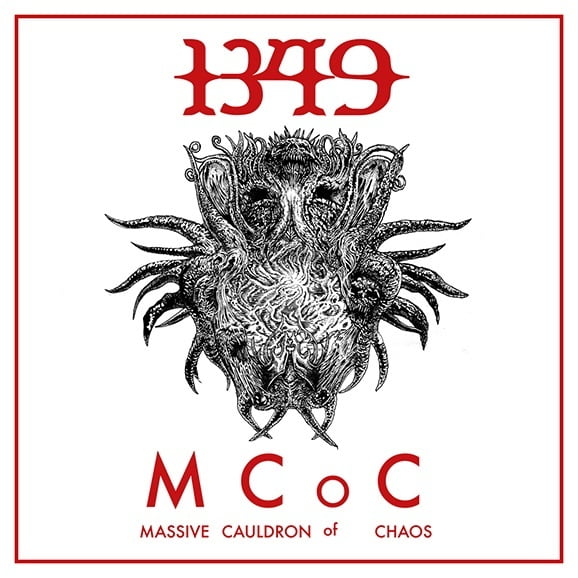 Ancient Obscurity by Labyrinthine
Genre : Melodic Doom/Black Metal
Website : labyrinthineobscurity.bandcamp.com
There is little information about Labyrinthine online. If I remember correctly, I read about them (well, him) on the famous No Clean Singing blog.
I was somehow forced to listen to his sounds by the artwork, which features a very nice Zdzislaw Beksinski painting - and I am glad I did.
Indeed, the melodies and atmosphere in this release are both very well-thought and designed. It is a very evocative and ritualistic music, with thick guitar riffs and thrilling shrieking vocals.
I am now a proud owner of this CD, and I am simply looking forward to his next works.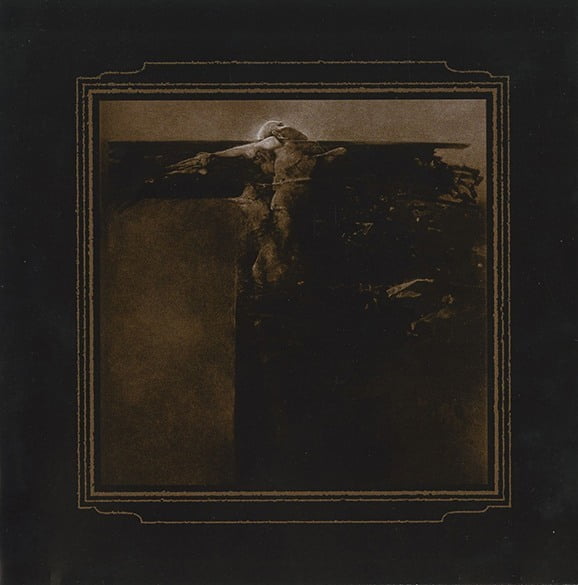 Castellum by Darkenhöld
Genre : Medieval Black Metal
Website : darkenhold.bandcamp.com
As I highlighted in a previous article about paganism in Black Metal, there are endless possibilities to create conceptual music based on a country's lore. And Darkenhöld has skillfully forged a quality and powerful album bringing back to life ancient traditions and tales from the Middle-Ages.
This CD is very consistent and strong, and the use of nice melodic lines helps building an epic atmosphere which successfully evokes a universe of chivalry and castles.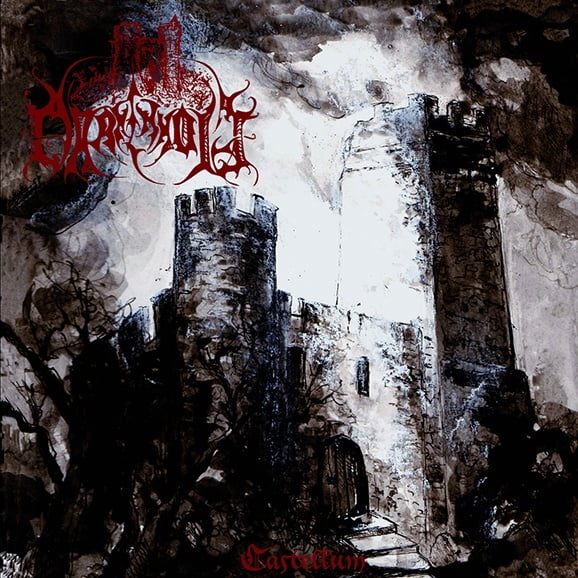 The Divination of Antiquity by Winterfylleth
Genre : Pagan Black Metal
Website : winterfylleth.co.uk
There is a lot of good music coming from the United-Kingdom this year, and Winterfylleth is partly responsible for this. They released an impressive album filled with earthly melodies and quality compositions. It almost feels like we are with them, wandering in the beautiful landscape featured on the album cover.
The guitars and drums are precise, and the various acoustic interludes are highly soothing - but it is just a matter of time because the pounding black metal starts again.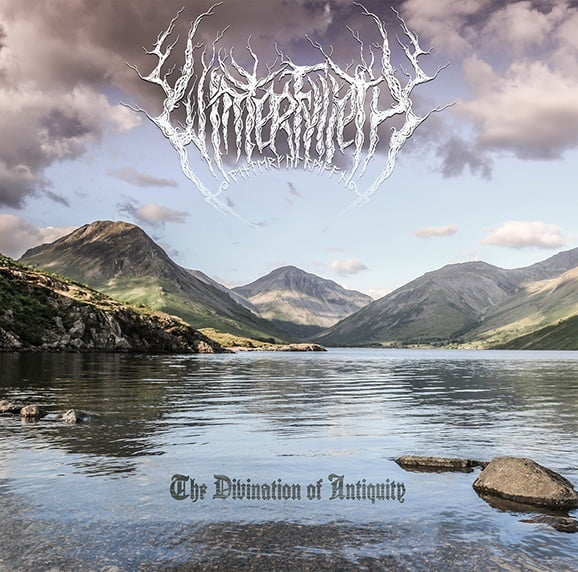 Aura by Saor
Genre : Atmospheric Pagan Black Metal
Website : saormusic.com
Saor was a nice discovery for me this year. It is an atmospheric black metal project which includes some pagan/Celtic influences and Scottish traditions-related themes. The result is particularly magnificent, and this Aura album is really moving.
There is an enjoyable feeling of authenticity and secular heritage when you listen to this album, and I am truly sensitive to it. The use of flutes and violins intensifies the audial experience, making it a much recommendable album.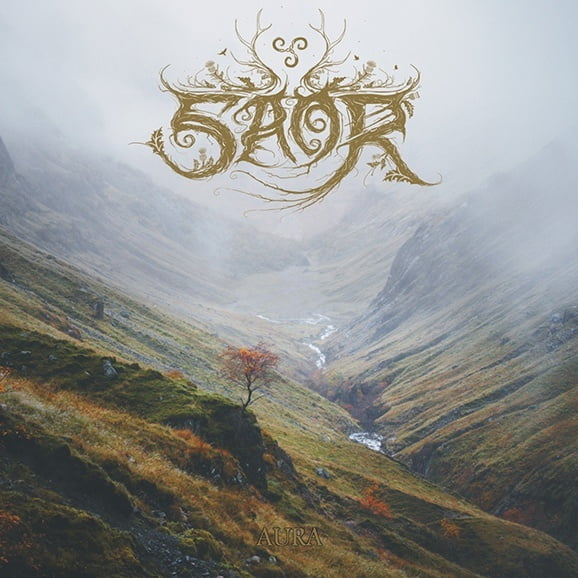 Leytmotif Luzifer by Abigor
Genre : Satanist Black Metal
Website : abigor.at
I was not initially an avid Abigor listener, but after reading a lot of good things about this album I ended up being tempted to check it out (notice the pun, as the album is based on the Seven Sins concept).
I have to say that the compositions are sincerely well-thought and interesting. It feels like an ode to Satan himself, and the numerous little disharmonies contribute to giving the listener this sensation. There is actually an important melodic part in this release, and all of these harmonic lines feel twisted, mad, yet particularly thrilling.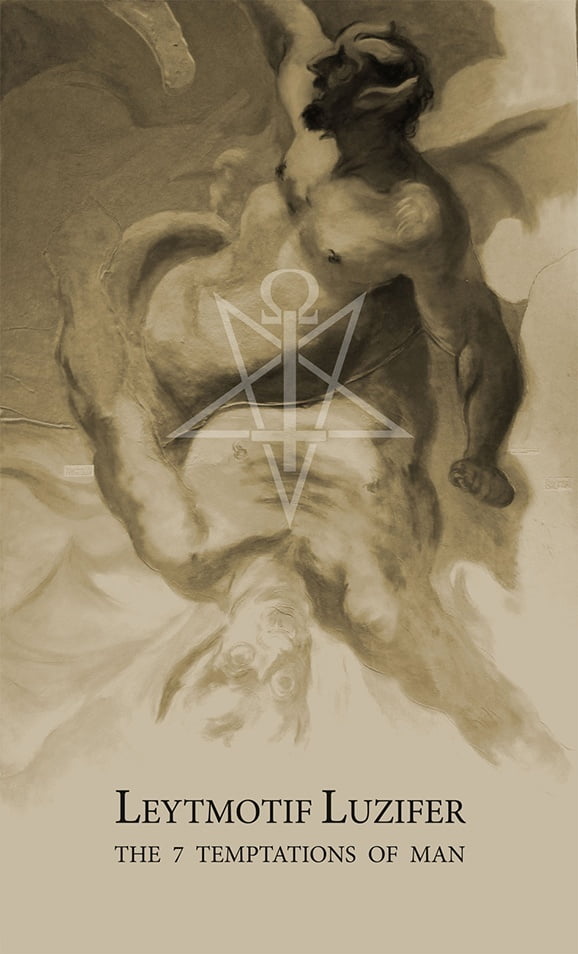 The Satanist by Behemoth
Genre : Black/Death Metal
Website : behemoth.pl
Please don't blame me if you think that Behemoth is more a death band than a black metal band : I think that anyhow we agree that this new opus has definitely a black metal feel in many songs. That's why I decided to include it : I know it will please most black metal fans, and that's the point of this list.
Possibly you have already listened to it, but I couldn't not include it as this is a major release of 2014. A powerful jewel of metal music. Even though I am aware that there is a lot of compression in this release, I can only but acknowledge the strength of the compositions, which positively illustrate the motivation statement associated to the album title.
Simply a must-have.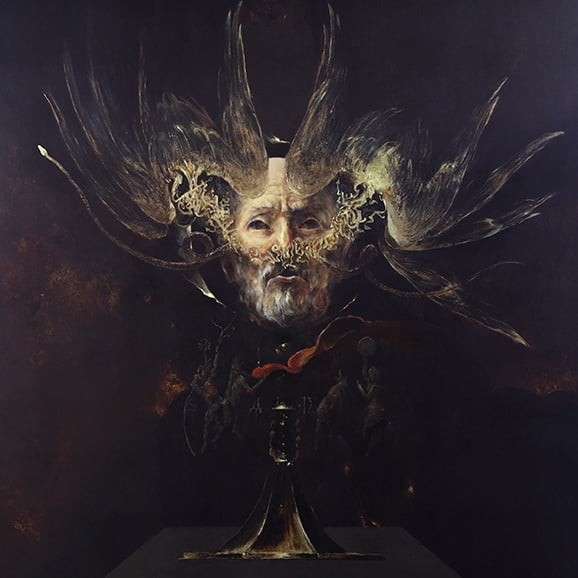 Memoria Vetusta III – Saturnian Poetry by Blut Aus Nord
Genre : Melodic Black Metal
Website : Blut Aus Nord on Facebook
Debemur Morti Productions is usually releasing good music - I guess you could almost buy blindly. Blut Aus Nord is a well-known and quite influential band from France, and this new album is without surprise very exciting.
The drumming is incredibly precise and the guitar melodies singularly epic. It's absolutely quality black metal, and I thought it was easier to access than some of their previous releases. Much recommended.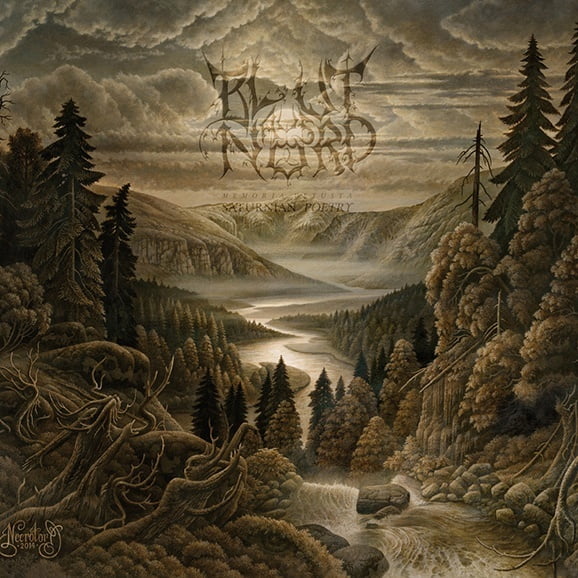 Venereal Dawn by Dark Fortress
Genre : Melodic Black Metal with an Avant-Garde feel
Website : darkfortress.org
Dark Fortress is a band I really like. Their Séance album, back in 2006, was a little revelation for me and I have been following them since then. This new album probably needs a few spins before you get all the beauty of it, as it is actually quite complex. There are a lot of details, as usual with Dark Fortress.
Yet, the genuine melodies, the powerful, battle-like, sub-bass-pulsing drumming and the somewhat trademark vocals make this album one of the best of the genre this year. And this little avant-garde, experimental touch that is so characteristic of this metal act since at least Séance is somberly delightful.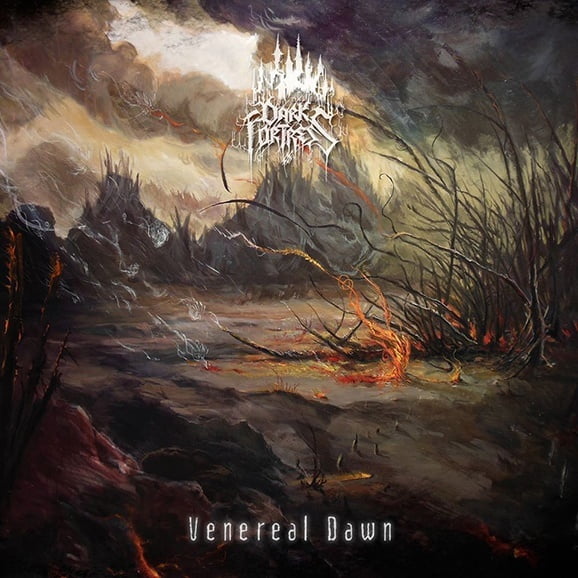 In other words, 2014 was really great!
Building this list was not so as easy as it seemed at first, especially since I was not trying to make any ranking but I was instead selecting the albums which I think are innovative and/or emotionally evocative. But there are so many other good releases, in all the music genres, that I cannot just put them all in this article. I am thinking of the new Wolves In The Throne Room (Celestite), Kampfar, Hoth, Sons of Crom… oh, and the new Mayhem was very good too.
Obviously, the list you've just read is biased by my musical tastes. Not being initially a reviewer, I tend to listen to the music I could be buying - hence the obvious presence of a lot of pagan/heathen black metal here. Yet, I do hope and believe that this selection will give you some ideas and will make you discover some new bands you could have missed this year !
And you, what albums did you like in 2014 ?