Hey guys,
The recording is definitely getting closer to completion. I put the acoustic guitar aside for a few days (still need to quick video about it), in order to let the new strings get accustomed to the instrument.
So I went on with the vocals recording. I had been doing several sound tests before but I only recently found a decent pop filter (that round thing in front of the mic) in my city, which was lacking in the set up I have here.
Tonight I was able to record the first two tracks of the album. I will try to find time tomorrow to record the two other main ones, then I will move on to recording my black metal screams for the Bornholm cover I am doing and to the spoken words for the intro/outro.
Stay tuned for more info very soon, the recording pace has been getting faster every week and the album is definitely going to be full of this energy !
All the best,
V.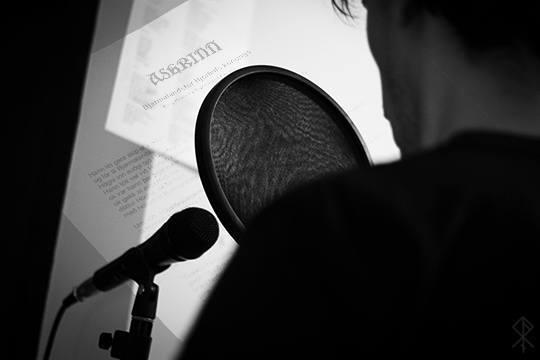 Vocals recording for the new album
t