Bathory has since the beginning been one of the various influences of Askrinn's music. Quorthon's music definitely has an earthly and sincere vibe that I can only but respect and relate to.
Therefore, when Marc Hoyland (Heathen Deity, Ethereal Forest) contacted me back in December to propose me to participate to a Bathory tribute compilation, I immediately accepted.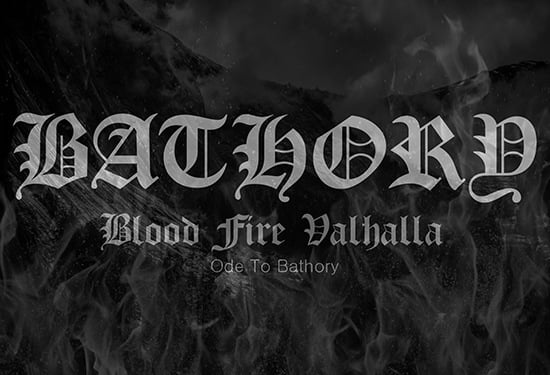 I had already mentionned a few weeks ago that I would contribute to a compilation project. Since it has now been officially announced on Facebook, I am now able to give you a little bit more details.
It will be entitled "Blood Fire Valhalla - Ode to Bathory", and I will cover the awesome "Blooded Shore" song from the Nordland II album.
Moreover, it should be released as both a triple-CD digipack and as a digital album. Great, right?
I will make sure to have a few copies to sell to you, but I am not sure yet how many it means, so probably you will have to be pretty fast on this one (but we still have a lot of time).
Here is the Facebook page for the release, which you may want to follow to stay informed (otherwise I will also keep you posted here on the blog) : Blood Fire Valhalla compilation Facebook page
I will probably not be alone on this track, but I will give you more information later as it is still a little bit early.
What's clear for me is that my adaptation will be more black metal-oriented, which means that it will be heavier than the original Bathory track. I have already started writing the score, and repaired my older guitar in order to build a more complex sound at the time of the recording.
I have to say that I am really eager to work on this - it is truly an exciting opportunity, so I hope you will enjoy as well my work on it while waiting for the new Askrinn album.
All the best,
Hail Quorthon,
V.
Note : Marc had previously organized a similar compilation for Burzum (Forsvunnet Filosofem Burzum tribute), at a time when Askrinn didn't officially exist…