It went faster than I had initially expected. I just did my last sale, and the packet is sitting on my desk ready to be shipped to the Australian fan who ordered it.
Today, almost exactly seven months after the release of Hjørleifsljóð, we are proud to announce that our debut full-length album is now SOLD OUT !
Here are some thoughts about this event.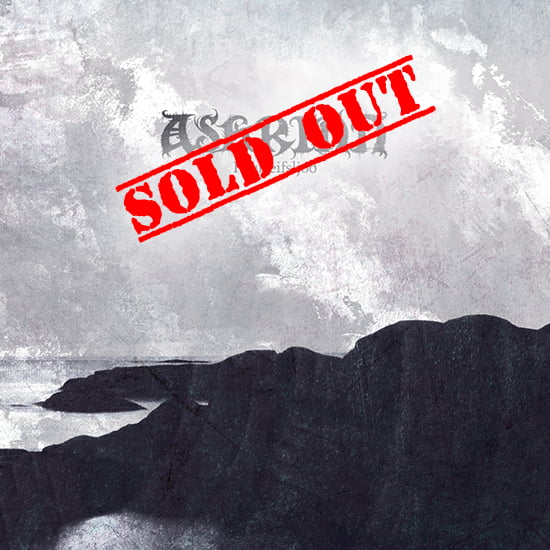 Thank You
First off, we would like to thank all the fans who purchased the CD or downloaded it for free from our website. There are 60 CDs on 60 shelves around the world, and last time I checked the download count was around 250 - so we can say we are really proud about this.
Thank you so much for this - all of you !
Also, we would like to thank the numerous websites who took the time to write a review of the album - most of them were very positive, which allows us to focus on the future with more confidence !
Moreover, we would like to thank Naturmacht Productions, who distributed five of our CDs and sold them out pretty quickly too. Thank you Robert !
Will it be repressed ?
To be honest, we don't have any plan for repressing it any soon.
However, it's still very possible that it happens one day.
So, what is planned for the future ?
Our first focus is the Bathory cover track we have been talking about for quite some time now.
But we are working on the concept of the next album. We have roughly decided what will be the main theme, however we are still trying to decide which approach we will have for this global idea.
Stay tuned for more info, and thank you again for your support !
V.