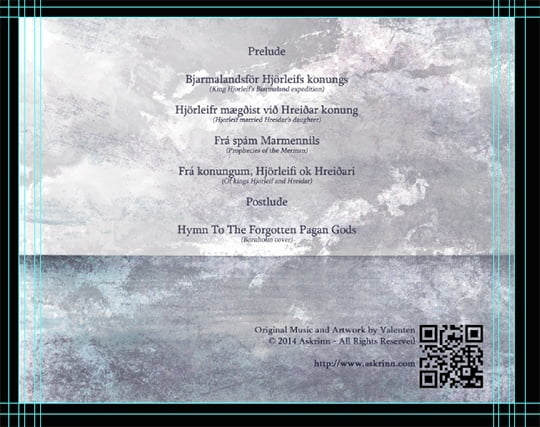 This picture above corresponds to the full tracklist of the upcoming Askrinn album. It will be the rear cover of the CD version (I know that many of you are CD collectors so there will definitely be a physical release).
This one is slightly different from the previous tracklist version, as I have slightly split some texts in order to materialize an intro/outro pattern.
As you know, the composition is finished, which means that I can now focus on the recording, which will start in February.
Please make sure to join my mailinglist in order to stay tuned (one email per month only!) about this new metal album.
All the best,
V.